On Veterans Day, odds are good you'll find Vince Ordonia lounging in the backyard of his humble Plattsmouth home.
If he wasn't chopping down a piece of wood or spraying fodder for the chickens, he would probably be back on the lounge chair by the koi pond he had built himself, inside a screened courtyard, where his seven cats roamed freely.
He calls it "The Garden of Serenity". He loves the life he and his wife have built here.
Ordonia, 71, said, "Sometimes tears roll down my cheeks. Gratitude is an attitude."
His gratitude and inner peace have been painstakingly achieved, after battles in Vietnam as an Army helicopter pilot, battles against racism during a long career in the military, law enforcement, and VA, and battles with PTSD and cancer associated with Agent Orange.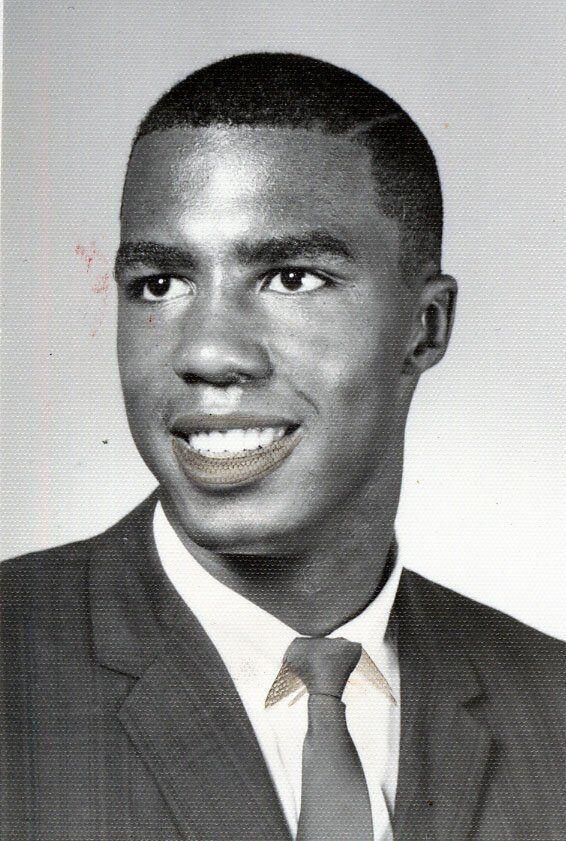 Ordonia's struggles sometimes led to conflict with his high-achieving family in North Omaha, and through four marriages she gave birth to six children.
It culminated in a passionate 2017 honor trip to Washington, D.C., with more than 650 Vietnam veterans.
At the Vietnam Veterans Memorial, he encounters memories of soldiers he knew who died fighting in Southeast Asia, and forgave himself for staying alive while they didn't.
The memory still made him cry.
"It broke me because I remember what I tried to forget," he wrote in a thank you letter to Bill and Yvonne Williams, my husband of Omaha who organized the honor trip. "My new brothers took me. I knew it would take a real man to shed tears for fallen comrades."
This newfound serenity isn't something you'd expect from Vince Ordonia, if you knew it back in the day.
No longer in the late '60s, when he starred in football and track at Omaha Central—he danced in the footsteps of his older brother, Joe Ordonia, the Nebraska Cornhuskers star.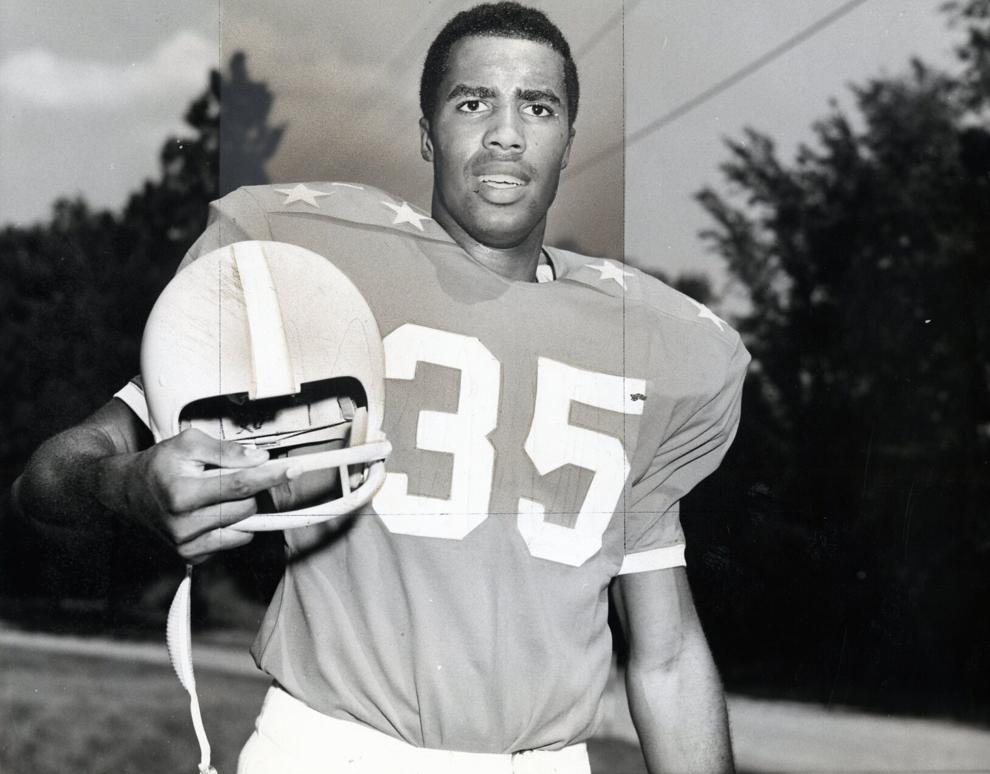 Certainly not when he was skimming treetops in the Mekong Delta in Vietnam in 1970-1971, when an Army OH-6A Cayuse helicopter was in control. He was shot four times and survived.
In those days, if someone made a racist remark or treated them unfairly, Ordonia would correct it.
Like the time he spent in Army Flying School, when he smashed a pile of wooden shelves with his fist in response to many ethnic punches by his white roommate from the south.
"I grew up fighting," Ordonia said. "But there comes a time in every man's life when you have to say, 'Enough, enough.' "
Ordonia was the third of six children of Reverend John Ordonia and his wife Doris, leaders of the Friends of the Evangelical Church of North Omaha.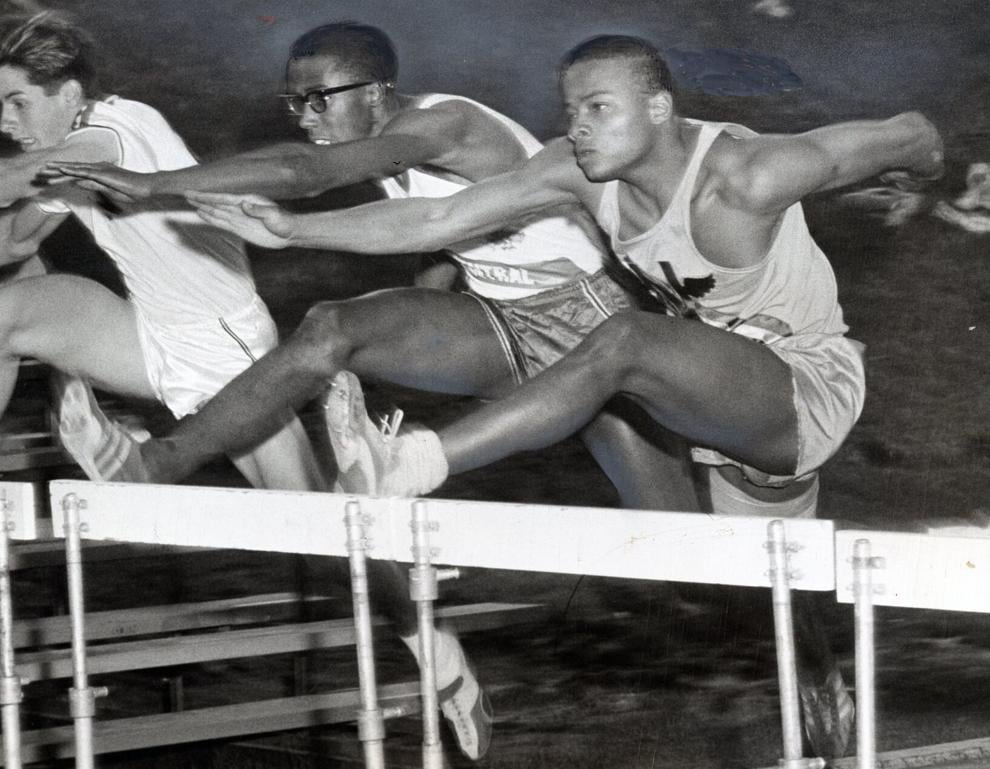 Vince said teachers have compared him to his older brother, John Jr., in academics, and his second oldest child, Joe, in athletics. They were followed by two younger sisters, Carmen and Juanita, and then a younger brother, Paul.
He broke records in hurdles and played in running for the central soccer team, graduating in 1968. His exploits prompted coach Bob Diffany to offer a soccer scholarship to the University of Nebraska-Lincoln—a team on the cusp of greatness, with Joe Ordonia in the offensive background. Joe led the team in a rush into his first national championship, 1970, and played several years in the NFL.
Could Vince Ordonia have had that kind of success? will never know. He chose a different path, following a different family tradition.
Vince's Mexican grandfather fought alongside revolutionary Pancho Villa in the early 1900s. His father and uncles had fought in World War II. One uncle, Ralph Ordonia, had flown with the Tuskegee Airmen's Floors, a leading squadron of black fighter pilots.
Vince was stopped by the anti-war protests that rocked college campuses, and delighted with the Army helicopters he saw on the evening news. Plus, he was newly married to his high school sweetheart, Jeunesse, and soon had a baby on the way. He volunteered in the spring of 1969.
By early 1970, he was in Vietnam, piloting an OH-6 reconnaissance helicopter in the 1st Air Cavalry Division as part of the "Hunter and Killer" team, paired with a monster Cobra vehicle. His small, fast "Loach", lighter than a Volkswagen Beetle, was flying low over the woods to attract enemy fire.
Yes, that was a serious business. Ordonia said the life expectancy was short – only 45 days on average. He flew for 120 days, and was shot four times.
He can tell you what it's like to kill someone. But Ordonia prefers to tell the story of saving lives.
Like the time he came back from a mission with unused ammo. So he flew into a "no-fire zone" designated with orders to unload his weapons.
I usually just shoot. But this time he saw movement on the ground.
"A voice inside me said, 'Don't shoot,'" Ordonia said.
"It turns out they were kids, in the wrong area, at the wrong time. How many times did you listen to the sound on the other end of the radio and just shoot?"
Another time, he spent 10 days out of work searching for the wreckage of a helicopter that crashed into a river, leaving three crew members missing. The army has surrendered.
Orduña finds the wreck, saving three families from the hellish oblivion of the "missing in action".
His family in Omaha was in a state of tension while he was in Vietnam.
"I was physically ill the whole time he was gone," said Juanita, his younger sister, who was 13 when he left.
Carmen, a year younger than Vince, was so close to him that people thought they were twins. She had covered him up when he eloped with Jeunesse, then joined the army.
But she also feared for his safety — and for good reason.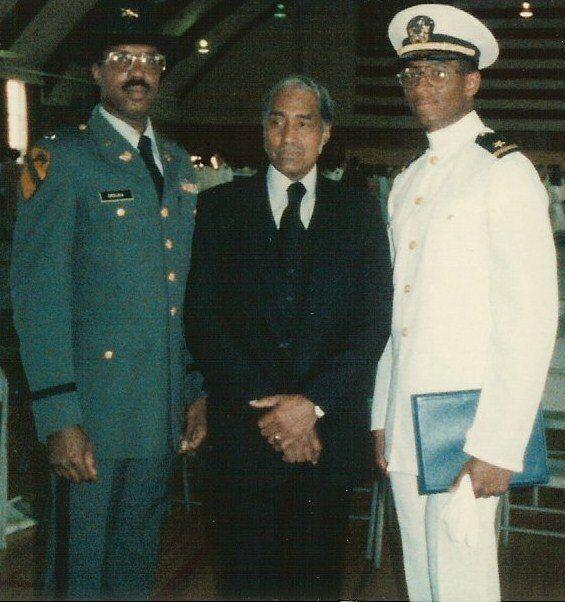 "It was hard to imagine my brother fighting a war where people are being blown up, shot, sick and killed," she said in an email. "I was afraid he wouldn't come back."
He returns home to Nebraska in 1971, to wait for his next assignment.
He also had a decision to make: Devani and his then offensive coordinator, Tom Osborne, said they would keep his scholarship for two years. The team was coming out of its first ever national championship. They looked like a good bet to win another behind quarterback Jerry Taggi, who was Vince's new teammate.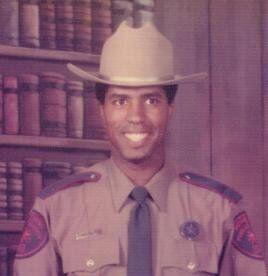 But Ordonia abandoned the Golden Ring.
Vietnam was hell, but he still loves to fly. He had a wife and two children to support. He also had the opportunity to tour Germany, which impressed Jeunesse.
So Ordonia has stuck with the military, which he said were two fun years in Europe, plus one year in Texas. Then he went down, and took a soldier's job in Texas.
But Vietnam stayed with him. He tormented his sleep, made him irritable and short-tempered. At least once, he attempted suicide. He ended up in a psychiatric ward in Virginia.
He said Jeunesse stayed with him for 15 years before they broke up.
"Vietnam has changed me a lot," he said. "She couldn't stand it."
He left the Texas Patrol after 10 years, cycling jobs with a trucking company, as a deputy mayor in Washington state, and as a garbage collector in Seattle. He was married through two other marriages.
After his second breakup, in the late 1990s, Ordonia returned to his home in Nebraska and his family.
"I needed a change of scenery," he said.
Juanita said Vince has changed "in ways that cannot necessarily be put into words." It appears that he has built a protective shell around himself.
Now healing can finally begin.
He got a job at the Omaha Virginia Hospital, with the hospital police force, after which he worked in the records department. He also received treatment for post-traumatic stress disorder.
One night she was on a security mission, Ordonia escorted a nurse to her car. Her name was Marcella, and he ventured that her husband was a lucky man.
She said she is not married. That led to a date, and then another. Now they have been together for more than 20 years. They have lived on a quiet street in Plattsmouth for 11 years.
In 2017, his younger brother Paul—who became a naval officer and then a DEA agent—signed him to the Vietnam Veterans of Honor's Flight of Honor.
Ordonia said he had long resisted visiting the Vietnam Veterans Memorial in Washington, which was consecrated in 1982. He had a dreadful fear of seeing his name on it, then disappearing.
This is not what happened, of course. But he saw many of the names he knew.
"They all represent someone's son, someone's brother," he said. "Now they are just a name engraved in stone."
Ordonia thought of the unanswerable question many veterans at the wall asked: "Why did you go home, and they didn't?"
"It made me say, 'As long as I breathe, I want to be the best version of who I am – to those who can't be that person,'" Ordonia said.
They streamed again when the three planes carrying the veterans arrived home, at Lincoln Airport, and were greeted by cheering crowds chanting, "Welcome home, Vietnam vets! We love you, USA!"
Vince's family was there too, jumping up and down and waving the flag. Doris, 95, and John Jr., Paul and Juanita.
Ordonia later wrote, "This homecoming was for her, too." "Her mission to save me is over, and a new mission of loving me and enjoying me—spending the rest of our lives together—has begun."
His heart is still light.
"Life is precious," he said. "If you've ever been robbed of a soul, you know it."
.